The ISAPS Global Sponsorship Program for board-approved industry partners offers valuable benefits throughout the year. We thank our Global Sponsors for their partnership and collaboration.
Find the Platinum and Gold Sponsors below: 

Platinum Level Sponsors:

Gold Level Sponsors:
GC Aesthetics (GCA) is an established global medical technology company that develops, manufactures in-house, and markets a comprehensive range of proprietary aesthetic products that empower patients to feel confident and secure in their personal journey. Throughout 40 years of commercial presence, GCA has been dedicated to advancing the science of medical aesthetics and delivering high-quality products under its premium Nagor and Eurosilicone brands, primarily for breast augmentation and breast reconstructive surgery. More than three million women and men across 70 countries have trusted GCA products, which are supported by published 10-year clinical data demonstrating compelling safety and clinical effectiveness. The Company's vertically integrated strategy enables exceptional clinical, operational and commercial performance, which allows GCA to provide competitively differentiated products to physicians and patients. Through a culture of continuous innovation and dedication to customer-responsiveness, GCA has established itself as a leading provider of medical aesthetics solutions and the partner-of-choice for patients seeking to improve their lives.
Find out more
Solta Medical®, the aesthetic division of Bausch Health, is a US-based global player in the energy-based body shaping and skin tightening medical aesthetic market. Solta Medical® designs,  manufactures and markets gold standard energy-based medical devices: Thermage®, Vaser®, Fraxel® and Clear+Brilliant®.
THERMAGE® FLX is the latest version and 4TH generation of Thermage® technologies. THERMAGE® FLX is a non-invasive skin tightening treatment that uses capacitively monopolar radiofrequency technology to tighten and smooth the skin on the face, under eyes, eyelids and body, with visible results in a single session.
FRAXEL® DUAL  is a non-ablative fractional laser treatment that improves tone, texture and radiance of ageing, sun-damaged or scarred skin.  Fraxel® treats common skin concerns, including fine lines and periorbital wrinkles, surgical scars, hyperpigmentation, sun damage, and actinic keratosis.
CLEAR+BRILLIANT® is a gentle laser treatment that uses fractional laser technology that addresses and prevents the early signs of ageing skin.
VASER®  is a minimally invasive, precise ultrasound-assisted liposuction system that helps refine the silhouette and reveal muscle definition with less postoperative discomfort than traditional liposuction techniques.
Find out more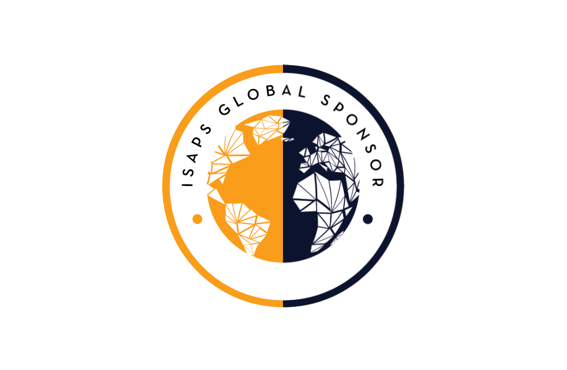 ISAPS Global Sponsorship Program
Are you interested in becoming a Global Sponsor for ISAPS?
The ISAPS Global Sponsorship Program for board-approved industry partners offers valuable benefits throughout the year. Some benefits can include listings in the monthly President's E-Magazine, an article in the quarterly newsletter ISAPS News, webinars, social media posts, and discounts on the ISAPS World Congress.
To find out more information, and to discuss sponsorship opportunities, get in touch!