As we commemorate World Plastic Surgery Day on July 15, 2023, we want to share the appreciation of our specialty with all of you and invite you to discover what our members love most about ISAPS.
The ISAPS Family is one that works together, takes action, and shares knowledge, as together we are stronger.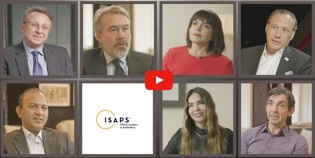 If you are not yet part of the ISAPS Family, join us today and start sharing in our worldwide educational & networking opportunities.
#isapsplasticsurgeons #ISAPSfamily
Join Today
Renew