The ISAPS Olympiad Athens World Congress 2023 was a remarkable success, with over 1,500 participants from 91 countries! The Education Council and Congress Chairs prepared a comprehensive scientific program that featured 76 invited faculty, 300+ presenting authors, and 500+ presentations.
To conclude the Congress, we held an Awards Ceremony, recognizing and celebrating the contributions made by individual presenters and journal authors to the scientific development of our field. 
We want to remind attendees to claim their CME credits. To receive credits, you must complete the evaluation form for each session you attended before October 3, 2023. Your CME certificates will be available to download from your profile during the first week of October.  Note: evaluation forms can be accessed via the Congress App or in the Virtual Platform.
You can also claim CME credits for sessions you watch on-demand via the Congress App or Virtual Platform. The deadline to complete the evaluation form for this is December 3, 2023, and must be completed for each session you viewed.
You can still register to watch content on-demand! Recordings are available for our surgery video courses, Residents' Symposium, masterclasses, and all the main sessions, excluding the poster-discussion sessions on the Open Stage. On-demand content will be available for viewing until September 2, 2024. Click here to register for on-demand today.

We thank everyone involved and all of our participating members for helping make this a remarkable event!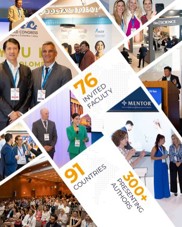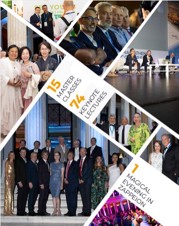 Stay up-to-date on all ISAPS' Congresses, webinars, and endorsed symposia, and ensure you have important dates in your calendar.
Events Calendar