Continuing our National Secretaries announcements, we are pleased to introduce you to the recently appointed National Secretary (NS) for Poland, Dr. Samir Ibrahim. He shares how ISAPS has influenced him and tells us of his aspirations for fulfilling his NS role.
"Being a member of ISAPS provides access to a global network of colleagues and opportunities for continuing education and professional development. Membership also enhances a surgeon's professional reputation and helps build trust with patients who are seeking skilled and qualified practitioners. As a global, professional society, ISAPS aims to promote excellence in aesthetic plastic surgery, patient safety, and education worldwide, and these are all important reasons for being an ISAPS member. 
Poland has been associated with ISAPS for a long time and my goal is to stimulate more active participation here. I will have the opportunity to promote ISAPS and get more surgeons involved. It is an honor to hold the role of National Secretary."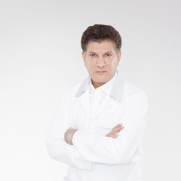 ISAPS National Secretaries